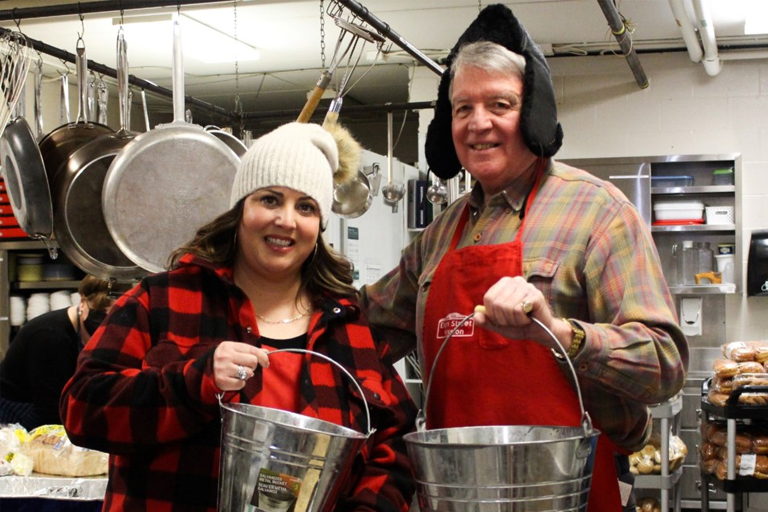 After two years of offering take-out services to clients, the Elgin Street Mission is ready to reopen indoor dining services.
With reopening their dining room, they're partnering with the Lougheed Foundation, and nine Sudbury restaurants who are members of SHARE (Sudbury Hospitality Association of Restaurant Entrepreneurs) to launch their "Maple-Licious" event.
From March 28 to April 10, the following SHARE restaurants will offer a "Maple-Licious" menu where customers can enjoy a maple-infused meal – and portions of the sales from this particular menu will go toward the Elgin Street Mission.
The restaurants involved are:
The P & M Kouzzina
Mr. Prime Rib
Verdicchio's Ristorante
Bella Vita Cuccina
diGusto
Hardrock
JD Smokehouse
Tony V's Pizza and Restaurant
M.I.C
"So you can enjoy a wonderful meal and help feed over 200 people daily at the Mission," a press release by the Mission wrote.
SHARE was formed in 2014 by a group of locally owned restaurateurs originally as a means of promoting Sudbury's vast, independently owned restaurant community and to bring together restaurants within the City of Greater Sudbury. Since then, they have been involved in a number of philanthropic endeavors to support the community and local charities.
The group of nine restaurants are excited to embark on the new "Maple-Licious" initiative.
To find out more, phone 705-673-2163 or visit the restaurants.