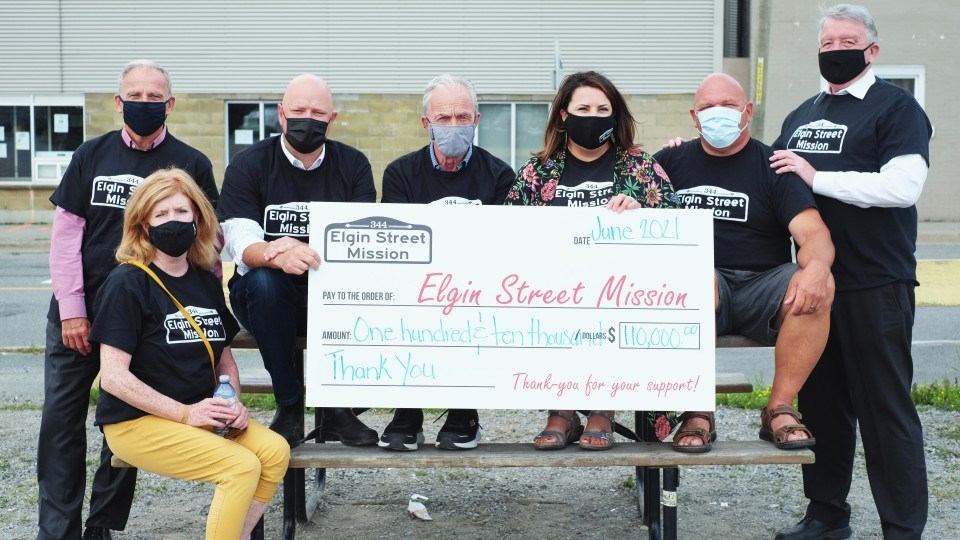 The Elgin Street Mission surpassed its fundraising goal of $60,000 by raising over $100,000 during the month of June alone.
With the help of sponsorships and the generosity of Sudburians, the Mission was able to "provide lots of good food and lots of support for the people," said Gerry Lougheed, who chairs the Elgin Street Mission Community Care Team.
The mission regularly feeds 200 people on a given night, he said. But with the concerted efforts of the community, they were able to feed more people than ever before for the last week of July.
"Two nights ago or just last night, we had a record number of diners … 300 people, which is a first in the history of the Elgin Street Mission," Lougheed said.
The June fundraising plan set an objective of raising $1,000 a day, which is sufficient to feed up to 100 people in a single day, said Amanda Robichaud, the director chaplain of the Elgin Street Mission, in an email.
On top of the daily goal, the team sought to find corporate sponsors to match the donations and this effort resulted in raising $30,000, Lougheed said.
With the help of volunteers and business sponsors, the mission was also able to host multiple community barbeques.
"Mike Tulloch, who has a beef farm up in Thessalon, donated all the hamburgers and sausages for our four community barbeques," Lougheed said. "Regency Bakery donated all the buns. So we actually had people in the community not just donating money, but also donating products."
Lougheed, on behalf of the Care Team, thanked Sudburians for their support, adding that their generosity does more than feed people.
"We want to thank the community for responding to the mission's need to feed the hungry," Lougheed said. "The mission doesn't just feed stomachs, but it also sustains spirits and souls … Just being able to be there. Their presence often reassures people that they're not alone, and Sudburians understand that."
The Elgin Street Mission plans on having another fundraiser through a bread campaign in the fall. They will be selling loaves of bread to churches and they are hoping to raise up to $50,000 this time.